Granbury Property Division Lawyer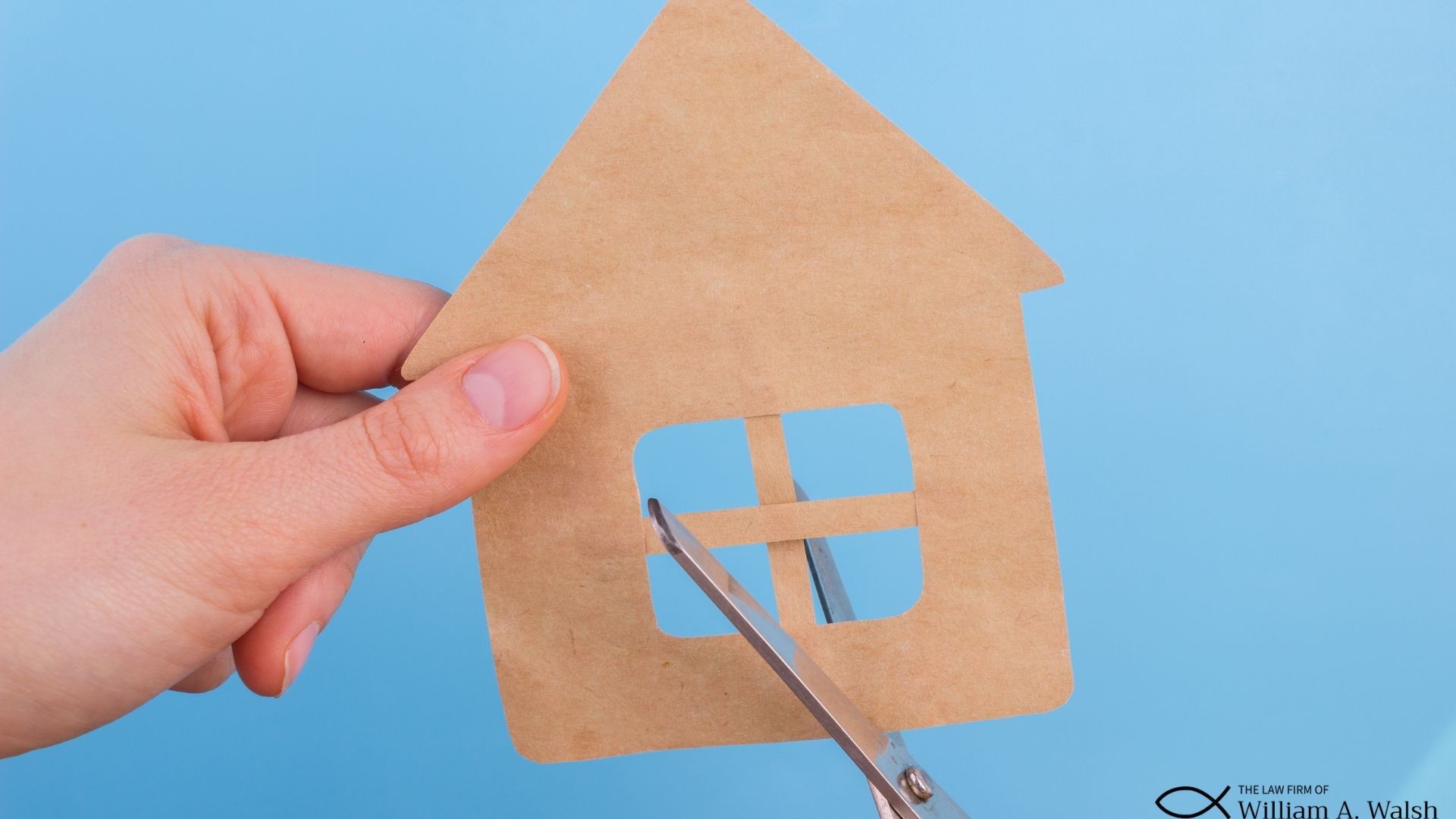 Divorce is frequently hailed as one of the most difficult experiences a person will ever navigate. This is especially true when couples have significant stakes to be determined in the final divorce decree, including child support, child custody, spousal support, and property division. While property division is always a delicate process, significant assets and high-value items can quickly cause disagreement and contention during a divorce.
Before beginning the property division process, it is essential to consult with a Granbury, Texas property division attorney. The Law Firm of William A. Walsh has been serving Granbury for over 20 years. In that time, we have become one of the most trusted Christian law firms in the state of Texas.
Do I Need to Hire a Granbury, Texas Property Division Lawyer?

Technically speaking, there is no requirement for divorcing individuals to hire a divorce lawyer or an asset division lawyer. You have the right to represent yourself during your divorce case if you desire. However, without the guidance of a property division lawyer, it will be exceedingly difficult to navigate the property division process and ensure you receive a fair and just portion of your marital assets. If complex assets (like a business) are involved, having a lawyer to ensure everything is equitably divided is especially valuable. Perhaps most importantly, if unexpected disagreements occur at any point during the property division process—or if you suspect your spouse is hiding assets to avoid their division during divorce—a property division attorney can help you resolve the issue and preserve your assets.
Even if your divorce is amicable, it can still be valuable to work with a property division attorney. Your lawyer is there to answer any questions you have about the process and provide you with important legal guidance and advice. In addition, it's no secret that there is a large amount of paperwork involved in the average divorce case—this is true whether or not the divorce is contentious. Divorce lawyers can complete and submit all necessary paperwork in a timely manner to ensure your divorce proceeds as seamlessly as possible.
How Does Assests & Property Division Work in Texas?

In the vast majority of Texas divorce cases, some sort of marital property must be divided between the two parties. According to Texas law, this property must be divided in a way that is "just and right." In some cases, this will involve a roughly 50/50 division of assets, while others will arrive at other property division terms to keep the division fair and just.
Only nine states are subject to community property laws, and Texas is one of them. Thus, for property division to occur, the court must first determine which assets are community property and which are separate property. Then, the divorcing parties and their respective attorneys must value all community property assets before dividing them between the spouses. By consulting with a trusted Granbury, Texas property division lawyer, area couples can ensure this division is completed fairly according to Texas law.
Once a Texas court has differentiated between community property, they will begin the division process by considering the following:
How long the marriage lasted
Whether or not children are involved
Any income disparity between the divorcing spouses
The health of each individual
Businesses and business opportunities, if they exist
Both spouses' educational backgrounds
Whether one particular spouse was at fault for the divorce
Property division hearings are used to help divide assets and allow the court to fairly divide debt between the spouses. The process of dividing debts and other financial obligations is essentially the same as dividing assets—the division must be just and right and must consider whether the debt was present before the marriage or was debt taken on by the couple together.
What is a Community Property State?

As mentioned, Texas is a community property state. For that reason, to understand the process of property division in Texas, divorcing couples must first become familiar with community property rules. As a community property state, Texas considers most property within a marriage as owned by the "community," or the couple together. This property must be split evenly between the parties during divorce.
By contrast, non-community property states assume most assets and debts held by one party in the marriage are assigned to that party unless the spouses entered into the purchase or debt together. There are exceptions to both community property and non-community property rules, such as when the couple has drafted a valid agreement stating otherwise.
What Is Considered Community Property?

If property was acquired by either spouse at some point during the marriage, it will be considered community property in most cases. However, as noted, there are some important exceptions to this rule. For instance, assets that were gifted to one party or received as an inheritance will be deemed separate property, even if received during the marriage.
Some common types of community property are as follows:
Wages earned over the course of the marriage (especially those held within a joint account)
Computers, televisions, and other electronics purchased during the marriage
The family home
Furniture
Cookware and other kitchen items
Art or decorations
Vehicles purchased at some point during the marriage
Yard care supplies and tools
What Is Considered Separate Property?

Any asset not determined to be community property based on the interpretation of Texas law described above is separate property. Unlike community property, separate property will not be divided between the divorcing spouses. Instead, the owner of the property will receive separate property in its entirety.
In general, if the property belonged to one of the spouses before the marriage began, it is considered separate property. In addition, another common circumstance mentioned above is when assets are received as gifts or as part of one party's inheritance. These assets are also considered separate property. Other items that may also be deemed separate property by the Texas courts are:
Bank accounts held solely by one spouse
Compensation received through a personal injury claim
Property purchased using separate assets
Any other assets or property, as dictated through a written legal agreement like a prenuptial or postnuptial agreement
How Are Businesses or Professional Practices Divided During a Texas Divorce?

Business properties are often one of the most complex assets to divide during a divorce. Valuing a business is rarely a straightforward process. Even if the business has been accurately valued, it is often difficult to split a business fairly between the parties.
Typically, if a business is involved in a Texas divorce case, the parties will hire business appraisers or public accountants to provide an accurate, fair-market valuation. The appraiser or accountant will take a close look at the business's books and other records. Then, they will use the information they have gathered to draft a written report.
However, a business's value also depends on certain intangible aspects. Goodwill is an example of an intangible aspect of a business that can be very challenging to value. Goodwill is based on the reputation or established name of the business—businesses with a wider and more noteworthy reputation are generally valued higher than those that are relatively unknown. The process of determining a business's goodwill is frequently time-consuming and highly complex and requires the guidance of a skilled Granbury, Texas property division attorney to achieve fairly.
How Can Asset Division Attorneys Help if My Spouse and I Own a House Together?

Unsurprisingly, homes owned jointly by divorcing spouses can prove one of the more difficult assets to divide. After all, a home cannot physically be divided 50/50 and cannot be financially divided equally unless the couple agrees to sell the home and split the profits. In most cases, one spouse will keep the home, and the other will receive an equivalent value of other marital property. In general, the court has the authority to compel one spouse to sell their portion of the home and transfer it to the other spouse. Thus, if you're not working with a skilled Granbury, Texas asset division attorney, you could experience an array of potential complications.
For example, without attorney guidance, you risk losing ownership of the home but may still be required to pay a share of the mortgage. Unfortunately, a Texas divorce decree doesn't have a direct effect on how the mortgage company collects its payment. If your ex-spouse does not pay the mortgage (even if they were ordered to by a judge), the mortgage company could demand payment from you. An asset division attorney can help protect you from this circumstance.
If you keep your home, you could find yourself unable to sell it after the divorce without intervention by your former spouse. Real estate lawyers can help you create a Special Warranty Deed form, which you can then have signed by your spouse. This form can then be filed with the property records office, making it simple for you to sell the property later.
During Property Division in TX, Does It Matter Which Name is On a Deed?

If you and your former spouse own a home together, it does not matter whose name is on the deed during property division. In Texas, real estate law states that a home or plot of land will always be considered community property. The exceptions are the same as any other piece of community property. If the home was purchased using separate property funds, was owned prior to the marriage, or was part of a gift or inheritance, it would not be considered community property.
Can We Divide Retirement Benefits During a TX Divorce?

Typically, retirement benefits are deemed community property during a Texas divorce case. As such, these benefits will need to be fairly divided during property division. The reasoning behind this designation is that any benefits that you earned during the course of your marriage—including wages and retirement benefits—are considered community property by estate law lawyers.
This is an important consideration, as a couple's retirement savings are often their most valuable asset. In addition, the umbrella of "retirement benefits" is fairly wide. Benefits include (but are not limited to) pensions, 401(k) or 403(b) accounts, military retirement, variable annuity life insurance, and individual retirement accounts (IRAs).
What is Spousal Maintenance in a Texas Divorce Case?

In some instances, one of the divorcing parties will be ordered to pay the other party spousal maintenance, also known as alimony. It is important to note that spousal maintenance is not a factor in every divorce case. In fact, spousal maintenance is rare in Texas divorce cases, although it is sometimes established when one of the divorcing spouses was previously convicted of violence against their children or the other spouse.
Outside of domestic violence situations, if one of the spouses will be unable to meet their "minimum reasonable needs" following the divorce, the other spouse may be ordered by a judge to pay spousal maintenance. The decision Texas family court makes regarding alimony is separate from how it chooses to divide community property.
How Long Does Property Division Take During a TX Divorce?

Just as every marriage is unique, every divorce and subsequent property division process is unique. Thus, once property division has begun, the amount of time the process takes can vary widely. Divorces involving highly complex or high-value assets typically take longer during the property division phase than a divorce involving primarily simple assets.
Valuation of assets can take a significant amount of time, particularly if experts must be utilized to assess high-value or unique items. In addition, disputes over valuation or accusations of hidden assets can cause property division to last longer. If these issues arise, the overall process could take well over a year to complete.
Superb Christian Legal Services in Hood & Surrounding Counties | Granbury, TX Divorce Attorney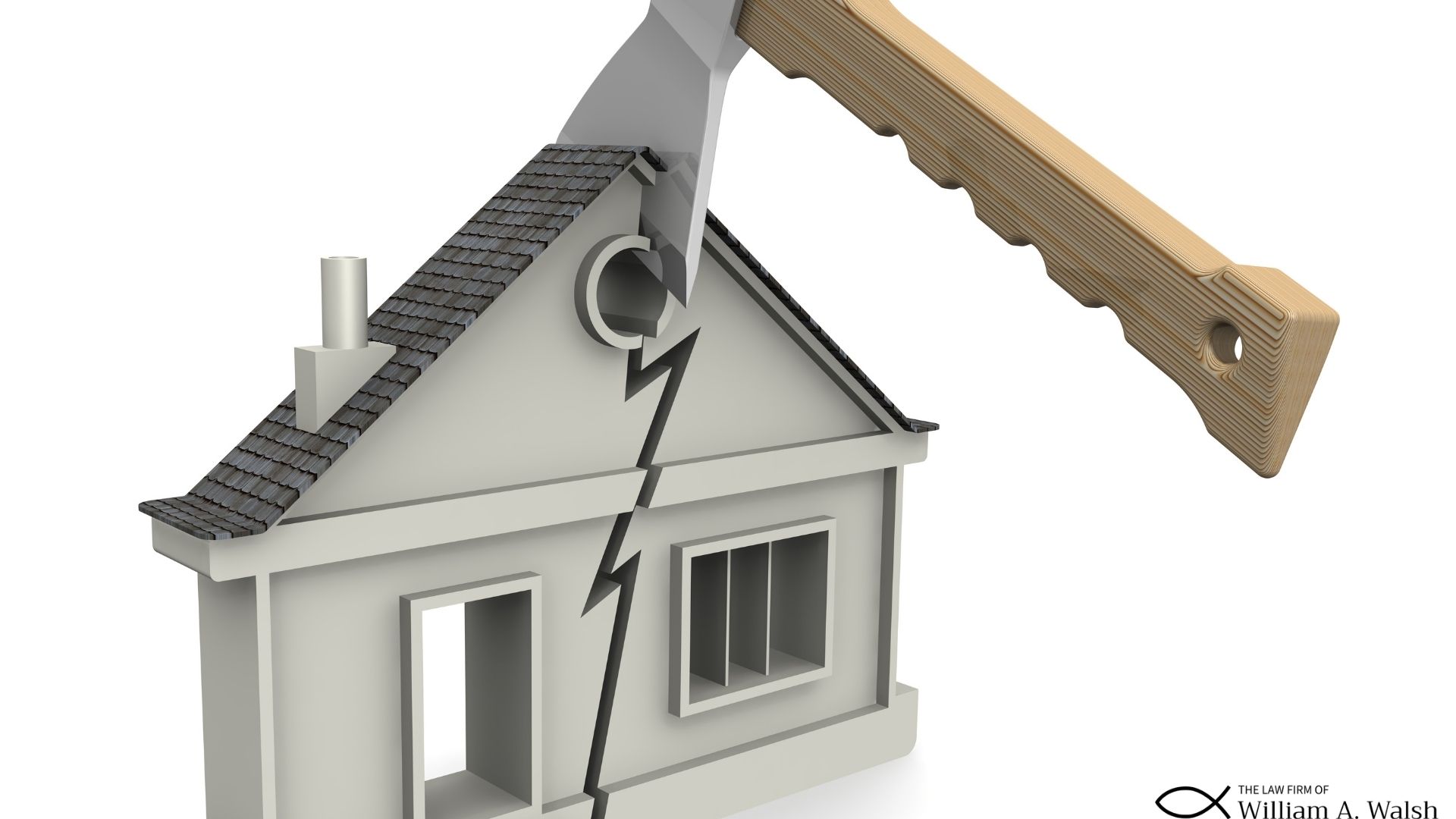 Since 1995, the Law Firm of William A. Walsh has been proudly serving Granbury, Texas, and the surrounding areas. Our family law, asset division, and custody lawyers provide a wide variety of legal services to our clients, including family law, criminal law, employment law, child protective service cases, and more. If you're facing a divorce in Hood or the surrounding counties, it's essential that you reach out to our experienced family law attorneys.
Don't navigate your complex property division alone. Instead, secure skilled representation from the Law Firm of William A. Walsh today. If you are interested in scheduling a consultation with us, simply fill out our online form.